For Clash Royale players
I will continue to develop new tools, including unfinished or experimental ones.
Please use each link by bookmarking it or adding it to your home screen.

@kuma_sep9
クラロワ⭐️ワールドレコード


Clash Royale
World Records
World records and rankings in various categories from millions of Clash Royale players database.
Clash Royale
Custom Leaderboard
You can share players list with friends, compete in trophies order, and quickly browse player profile.
warlog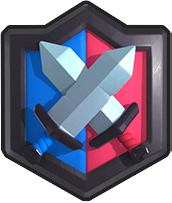 Clash Royale
クラロワ用クラン対戦管理ツール
Clan wars management tool for clan leaders.※only Japanese langueage
This content is not affiliated with, endorsed, sponsored, or specifically approved by Supercell and Supercell is not responsible for it. For more information see
Supercell's Fan Content Policy